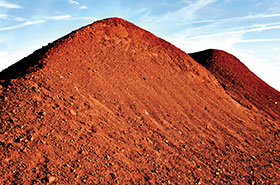 BAUXITE
Middle East Resources is a major global player in trading of Bauxite and has been supplying Bauxite various partners and customers across the world.
Bauxite is a sedimentary rock that is the main ore of aluminum. Bauxite varies in composition, as does any rock, but the main components are minerals of aluminum oxide and aluminum hydroxide.
Bauxite may also contain amounts of iron, clay, silt and silica. Bauxite is also the primary ore of aluminum. Approximately 85-90% of the bauxite mined worldwide is used to produce Alumina. The balance used for refractory, compounds and abrasives.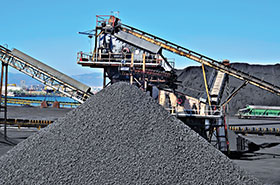 IRON ORE
Iron Ore is key raw material for the steel industry. Majority of the Iron ore is used for making steel and associated products.
The ores are rocks and minerals which are usually rich in iron oxides and vary in color from dark grey, bright yellow, deep purple, to rusty red.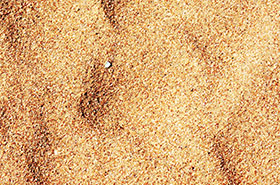 SILICA SAND
Silica sand is one of the most common varieties of sand found in the world. Silica Sand is having the composition and grain-size distribution required for industrial applications.
Silica sand is used in industrial processing, to make glass, Foundry casting, Ceramics, Filtrations, Construction & adhesives.