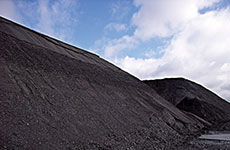 PETCOKE
Petroleum coke (often abbreviated Pet coke or Petcoke) is a carbonaceous solid derived from oil refinery Coker units or other cracking processes. This coke can either be fuel grade (high in sulphur and metals) or anode grade (low in sulphur and metals).
Petroleum coke is used in many applications, including electrodes and anodes. It is also used as a fuel in the metal and brick industries. Petroleum coke refers to all types of carbonaceous solids obtained in petroleum processing, which includes green or raw, Calcined and needle petroleum coke.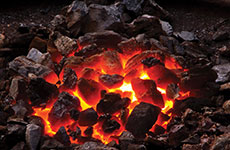 COKING COAL
Coking coal, also known as metallurgical coal, is used to create coke, one of the key inputs for the production of steel. A non-coking coal are those coals which may form a solid-residue but are not suitable for manufacture of coke and are used for steam purpose. Non coking coal is required for thermal power plants, Cement and other small industry for steam production. A Coking coal is a type of coal which when heated in absence of air leaves a solid coherent residue possessing metallic grayish luster and which possesses all the physical & chemical properties required in the coke when manufactured commercially.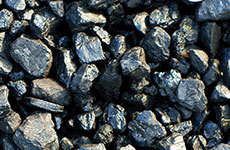 ANTHRACITE COAL
Anthracite Coal is a hard. compact variety of coal that has a high luster. It has the highest carbon count, the fewest impurities, and the highest calorific content of all types of coals. Anthracite is the most metamorphosed type of coal, in which the carbon content is between 92.1% and 98% apx.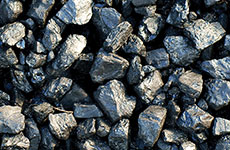 STEAM COAL
Steam coal is a coal suitable for use under steam boilers, which is also known as thermal coal. Steam coal is mainly used in water heating & power generation.